Skinceuticals Micropeels with Dermaplaning and/or Cryotherapy
SKINCEUTICALS MICROPEEL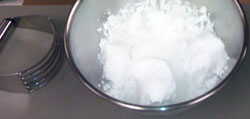 The MicroPeel procedure is a three-step clinical procedure combining dermaplaning (also known as blading), chemical peeling and cryogenic therapy to reduce the appearance of fine lines, wrinkles, hyperpigmentation, laxity, dullness, and skin imperfections. For optimal results, two series of 4-6 procedures per year are recommended.
THE 3 STEPS OF THE SKINCEUTICALS MICROPEEL:
Dermaplaning – A manual exfoliation technique that safely and efficiently removes surface debris with a dermaplaning blade, priming the skin for the chemical peel solution.
Chemical Peels – Using optimized solutions formulated for resurfacing the skin by removing the outer epidermis and stimulating collagen remodeling to improve hyperpigmentation, fine lines and wrinkles, texture and skin impurities.
Cryogenic Therapy – This anti-inflammatory and antibacterial freezing procedure increases the rate of cell turnover and leaves skin feeling cool and tight.
BENEFITS:
No downtime after procedure
Improves skin texture and radiance
Supports healthy collagen levels for firmer skin
Accelerates skin's natural exfoliation process
Stimulates collagen synthesis and remodels existing collagen and elastin
Improves skin tone and texture
Softens and smoothes skin
SKINCEUTICALS MICROPEEL PLUS
A chemical exfoliation treatment which reduces acne and enhances skin tone and texture.The MicroPeel Plus procedure is a unique one-step treatment of chemical exfoliation designed to reduce acne and help correct environmental skin damage. Solutions are formulated with a combination of salicylic acid to refine pores and help reduce the appearance of acne, and glycolic acid to aid in the improvement of rough texture, blotchiness and uneven skin tone. One week following a MicroPeel Plus procedure, skin will undergo its renewal process and light to moderate peeling may occur. For optimal results, two series of 4-6 procedures per year are recommended.
BENEFITS:
Pore refining
Reduces acne blemishes and helps prevent future breakouts
Reduces sebum production and cellular debris in pores
Encourages cell renewal
Improves the appearance of skin discolorations
Improves collagen synthesis
SKINCEUTICALS MICROPEEL FOR SENSITIVE SKIN
The SkinCeuticals Micropeel for Sensitive Skin is formulated with niacin, lactic acid and usnic acid to gently exfoliate and decongest even the most sensitive skin while balancing moisture levels. This clinical procedure combines dermaplaning (physical exfoliation) and chemical exfoliation to reduce signs of aging. The Micropeel improves the appearance of fine lines, wrinkles, dullness, and visible skin imperfections in a series of 4-6 consecutive procedures.
Micropeel for Sensitive Skin is typically the optimal starter peel and is suitable for all skin types, especially sensitive.
SKINCEUTICALS PIGMENT BALANCING MASQUE
The Pigment Balancing Masque is a customizable medical-only treatment targeting hyperpigmentation to dramatically improve the uneven appearance of photodamage, mottled skin after a series of 4-6 treatments. The masque combines high-performance brightening and anti-inflammatory agents with a peeling acid solution to accelerate cell renewal and diminish uneven skin tone and localized hyperpigmentation.