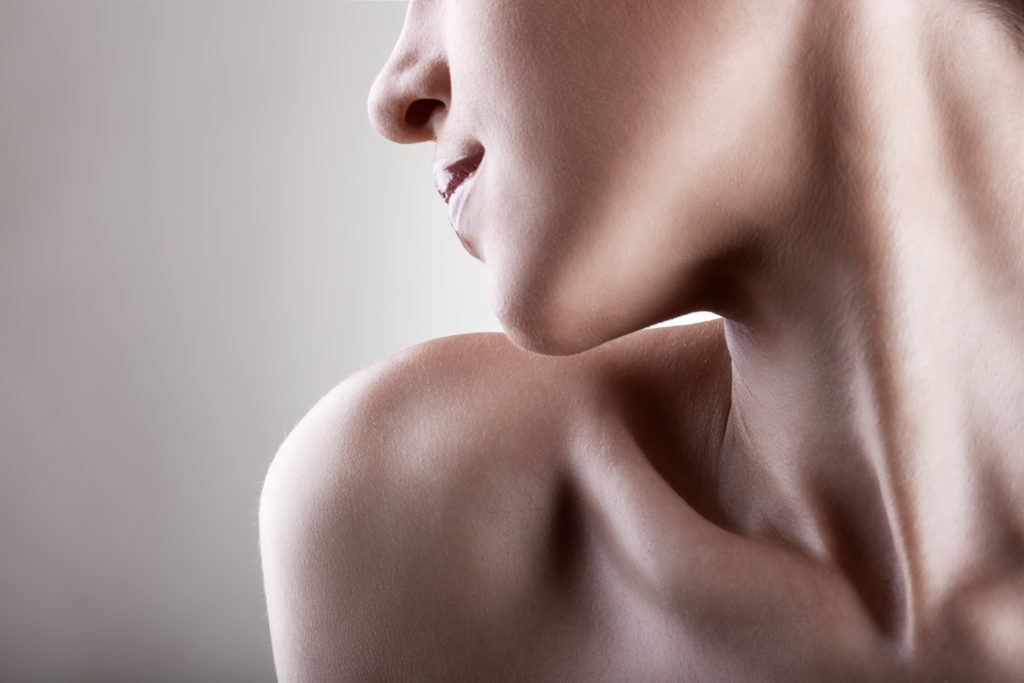 What could once only happen with a facelift is now available as an office procedure for patients that feel the need. 
Imagine heading to the dermatologist looking for a solution for that big of sagging skin right below your chin, imagining that you'll need a facelift just to get rid of that little bit of sagging.  For some, a scary thought, but not for you! You've found a place that offers Ultherapy, the latest and greatest in non-invasive lifting and tightening!
THE EXPERIENCE
We're talking a less than one hour procedure…you could even schedule it for a lunch hour, and heading back to work directly following. No recovery time, no need to take time off of work. When you return to work your coworkers won't know what happened. They will notice something is different, but won't be exactly sure what. That's just what you want. Subtle change over time that leaves you feeling and looking younger is the way to go! It also keeps your friends, coworkers and family guessing. They will wonder surely what you've got going on that they don't!
Seriously ladies and gentlemen, isn't it time to do something for you, just for you? There is no time like the present to make you a priority and do something nice for yourself. It's never too late to explore the possibilities and see what is available. Come in for a free consultation so we can give you options. Options are what life is all about.   
The procedure is not uncomfortable. Ultherapy is focused ultrasound or heat energy. It's done on three levels, muscle, deep dermis and the superficial level, ultimately the wrinkles.  Directing the heat at three levels stimulates collagen and elastic tissue. This is also the only FDA procedure that lifts and tightens the skin. It works on chin, neck, brows and even décolletage. There are many other procedures approved for tightening but this is the only one that is approved for both tightening and lifting of skin.
How long do results last?
Well that does vary from person to person. Immediate results are noticeable within a few days. Some claim to see a difference immediately following treatment. The results continue to improve for 2-3 months following treatment. How long do they last? They will last as long as your body continues to reproduce collagen, or until the natural aging process takes over again.
So, if you have a special event coming up and want to try Ultherapy before the event, plan ahead. Do the Ultherapy treatment a few months before the special event to see the best results from the procedure. Keep in mind that as skin condition varies, so will results based on that skin condition.  We've seen great results and expect that you will be more than pleased with your results as well. Again, come in for a free consultation so that we can pinpoint your trouble areas and discuss the treatment with you first hand. We can show you photos of results and go over expectations with you. We look forward to seeing you soon! 
EXPLORE OUR BEFORE & AFTER
GALLERY
Dr. Dempsey is amazing - professional, informative, patient, talented and thorough. She took her time talking with me and easing any concerns. She answered all my questions, making recommendations based on MY needs. Loved it and highly recommend.